The Travel Architect & The Husband Team Up to Talk About Travel (Mostly)
Podcast episode 21 is available by clicking below. It is also available on iTunes under thetravelarchitect. It can take up to 24 hours to be available in iTunes.
After a travel quiz that will bring back memories of 7th grade social studies, we discuss the arcane interrobang. Getting back to travel, we talk about the worst types of overtourism, according to one source, followed by a brief discussion of voluntourism. The husband engages in something of a soliloquy on the challenges that rural and smaller-town America face in getting overseas. Finally, the listener is treated to the Travel Architect's to-do list as she gets ready for the SE Asia trip. You might come away feeling glad you're not traveling halfway across the world this Christmas.
Earlier blog posts referenced or hinted at in this episode:
I found out how to get an interrobang onto your Word document: Select "Wingdings 2" as your font, then hit the "tilde" button (directly to the right of the 1 and below the top left Esc button). Voila!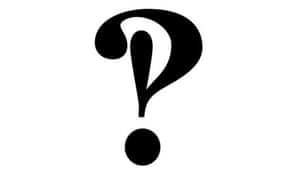 If you just can't get enough of the interrobang, here's the article/podcast episode our friend Brent sent us: 99%invisible