Ah, travel planning. My love for it is the whole reason this blog exists. But there are sometimes snags, and one of them is putting runs in my stockings at the moment.
This summer's travel to France and Andorra was an easy choice. It's Take 2 after Take 1 caught COVID and had to stay home. The following summer was also an easy choice because it wasn't mine to make. The husband chose Australia for his milestone birthday. (He acts like a teenager so he must be turning 20??) Then you have summer of 2026, which is a no-brainer. Having filed the paperwork and passed the interview on parenting fitness, we expect the birth and international adoption of Bobbie 2.0 to be completed months before, so plan on hearing about some epic US road trip that year.
But there's a gaping hole in the summer of 2025 and it's causing much pulling of hair and gnashing of teeth.
Before you ask—and many already have—yes, I do plan out travel that far in advance. I can rarely book things that far out (though we bought our summer 2024 Indian Pacific rail tickets across Australia minutes after they became available in late 2022 because it's "you snooze, you lose" for the limited number of sleeper cabins onboard). But planning in my mind? Definitely. And if I'm planning a trip in my mind, I'm also doing some book, internet, and blog research as well.
Trouble is, I'm spoiled for choice. The world's my oyster, but right now it's giving me food poisoning. Two options quickly became three, then four, then . . . you can see where this is going.
Assuming the Australia trip doesn't cause our bank account to plummet like a surveillance drone over the Black Sea, here's what I'm pondering:
The early leader: GREECE
What's recommending it: I mean, do I really have to explain? It's Greece. Impossibly blue water, whitewashed villages hanging off cliffs, islands, beaches, and so much history.
What's not: Summertime is hot and full of tourists.
The current obsession: THE STANS of CENTRAL ASIA—Uzbekistan, Kazakhstan, Kyrgyzstan, and maybe Tajikistan and Turkmenistan
What's recommending it: This is a genuinely adventurous option, meaning we'd be steeped in ancient cultures and traditions far off the tourist track, especially away from the big cities, and even those don't seem to be overrun . . . yet.
What's not: This is a genuinely adventurous option, meaning it's so far off the tourist track that planning appears to be a nightmare. Overland travel to remoter areas seems difficult, delays are practically guaranteed, police stops are common, border crossings can be difficult, cell service is spotty, the first and second languages are utterly foreign to me and everything is in Cyrillic, functioning ATMs and acceptance of credit cards seems hit or miss . . . I could go on. I'd happily sign onto a small-group guided experience, but the husband is adamant: no tours!
But then there's: BRITAIN to HIKE ENGLAND'S & SCOTLAND'S HIGHEST PEAKS
What's recommending it: The husband may be turning 20, but I'm no spring chicken and my knees aren't getting any younger, and because we've already climbed Wales' highest peak, this would complete the trifecta. Also, seeing the husband's family after the disastrous Height of Omicron Christmas Trip 2021.
What's not: If variety is the spice of life, then the UK is the salt and pepper of my travel world. I've been there eight times already—more than any other foreign country. I love it there, but a little harissa, za'atar, or garam masala wouldn't be an unwelcome change.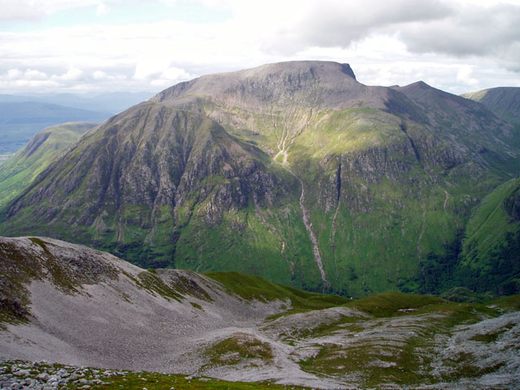 And let's not forget: BALKAN ROAD TRIP—Slovenia, Croatia, Montenegro, and if we're feeling lucky, Albania
What's recommending it: It's long been on the must-see list, it's full of street cats, and from what I can tell, it's different enough from Western Europe to feel fresh and unique.
What's not: Like Greece, it'll be wall-to-wall tourists in summertime.
Also in the running: MULTI-COUNTRY ALPINE SOJOURN—Salzburg, the Stelvio in the Dolomites, Liechtenstein, Munich, and if the travel gods smile upon us, Ljubljana
What's recommending it: A Sound of Music tour, a Dust-Farm-Pail List cycle ride on the Stelvio (I already have a charming mountain inn chosen for our lodging), a tiny country, a visit to Dachau, and unsurpassed mountain scenery.
What's not: If we don't get to it in 2025, well, it ain't goin' anywhere.
And then there's the late entry: TRIAL RUN ROAD TRIP—Bulgaria, Romania, Hungary
What's recommending it: Yet another off-the-beaten-path destination, but still within the familiar confines of Europe. Also, we've wanted to return to Budapest ever since we departed the city many, many years ago.
What's not: This itinerary wouldn't have made the list except that the husband suggested it as a "practice trip" before making a commitment about the Stans of Central Asia. That's not a very compelling reason to travel.
And the potential dark horse option: DO NOTHING AND SEE WHAT PETSITTING OPPORTUNITIES ARISE
What's recommending it: Spontaneity!
What's not: Nothing specific to look forward to, and no travel planning until the last minute.
*sigh*
All this uncertainty and indecision is giving me a headache. Maybe I should just throw Green Bay, Hoboken, and Topeka into a hat and pull out the winner. I'd be the loser for it, but at least it would put me out of my vacillatory misery.
---
If you're compelled to comment on any of these ideas, type away, but please, in the name of all that's holy, don't add any more suggestions to the list!