I considered titling this post "Wine Tasting 101" or "How to Do a California Wine Tasting," but both those titles imply that I know what I'm talking about. Which I don't.
I wasn't a wine tasting virgin when we left for Sonoma County, but the tastings I'd done were with friends in their homes or ours, and once at a local liquor store, which put me squarely in the category of wine tasting neophyte. What our trip to California did was take me from Class 1 Neophyte to Class 2 Neophyte—not a total noob, but hardly an authority. So instead of putting on my teacher hat, I'll just keep wearing my blogger culottes and tell you about our experiences. Take from them what you will.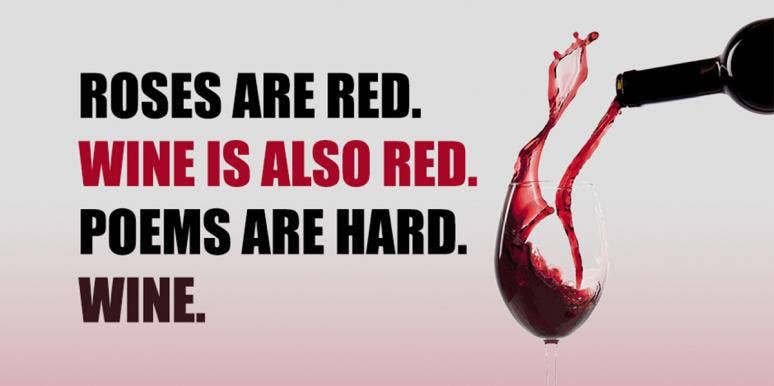 First, some background: I didn't even start to like wine (or coffee, for that matter) until my 30s. I started slowly, tending toward whites and rosés and drinking reds only with meals. Over time, things shifted, and while I enjoy all the "colors" (drink the rainbow!), I'm now a fairly dedicated red girl. I like reds that are "spicy, earthy, and complex," a trio of descriptors that makes the husband roll his eyes and aver that at least two of those adjectives are mutually exclusive in one bottle of red (to which I say humbug). My go-to reds are Malbec and Pinot Noir, but more recently I've started to allow Zinfandel into my inner circle.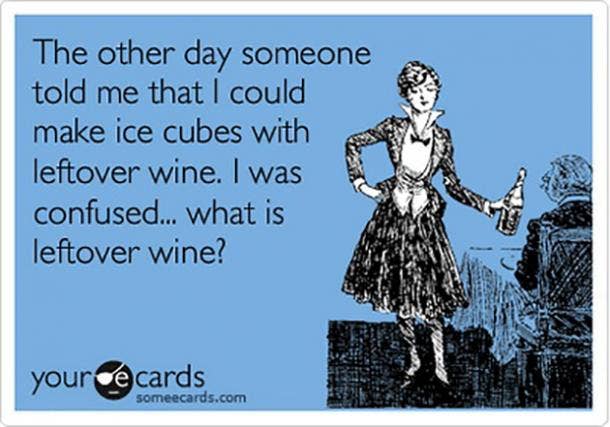 Things I learned before and during the trip:
Some tastings are at vineyards (what I sometimes call "grape farms") and others are at wineries, which produce wine but do not grow their own grapes. Because we went to both, and because these informative tidbits apply to both, I shall save you from the cumbersome and inelegant "vineyards/wineries" by referring to them as vineries or wineyards, unless otherwise noted. Who knows? Maybe they'll catch on.
Wine tastings can range in price depending on the vinery and the type of tasting you choose. Some are free, though they usually use the more sophisticated "complimentary."
Types of tastings can include walking tours, standing tastings, seated scenic tastings, picnic lunch tastings, and probably many other creative, money-making experiences.
When we booked, tastings had to be reserved in advance due to COVID. Now I see that some places are back to allowing drop-ins.
Some wineyards offer a limited assortment of food for purchase (e.g., cheese or charcuterie), but many do not. Whether you are permitted to bring outside food (e.g., a picnic lunch) to your tasting varies by the wineyard.
Tastings take about an hour.
Some vineries pre-select your wines for you, some let you choose, and some split the difference.
A tasting usually includes between four and six different wines, depending on the wineyard.
If you want a refill, ask to "revisit" a wine. You'll sound über with-it.
Most if not all of the vineries will give you the option of joining their wine club. Clubs are free to join (but may incur a fee if you try to weasel out of your membership too soon) and give you access to free tastings whenever you want (not helpful if you live 2000 miles away, as we do) and they also include automatic shipments of wine a few times per year. This latter benefit is definitely not free, but will come at a discount. (US residents: be aware that if your state allows the shipping of alcohol directly to private homes, you may need to be present to sign when it's delivered. Level of inconvenience varies by state.)
If you do join the wine club, they usually waive the tasting fee. Also, the wine stewards were not pushy about getting us to join. Wineyards are classy places, and pressure tactics are not classy.
Some vineries produce wine that you can readily find where you live; others do not. We were advised by our Napa/Sonoma-savvy neighbors to seek out vineyards producing Minnesota-inaccessible wines. We agreed—why fly 2000 miles to taste a wine you can get 2 miles from home?
Tasting #1: Alexander Valley Vineyards, just outside of the charming town of Healdsburg.
We had a standing tasting of four wines, which we selected from a menu. The husband and I each chose four different wines and shared them, enabling us to sample eight wines. This is where we first used the "revisit" lingo our neighbors taught us. Even his mask couldn't hide the wine steward's swooning over our sophistication.
We didn't join the wine club, but might have if we lived in the area. Instead, we made notes that would help us put together a half case to be sent home. They were having a shipping special of $1 per bottle; passing up that deal would have been such a Class 1 Neophyte move.
Tasting #2: Our second tasting was at Woodenhead Winery, just northwest of Santa Rosa. A few years ago, some friends had served us a Woodenhead Pinot Noir at their home. One sip and I had to clutch a nearby table for support. It was so spicy, earthy, and complex! When I was travel architecting this trip and discovered our catsit was nine miles from Woodenhead, booking a tasting there was as obvious as a wine stain on a wedding dress.
At this tasting, the wine steward started us out with their flagship pinot, but after that we chose the rest of our wines ourselves, an important focus of Class 2 Neophyte Training.
This was a seated outdoor tasting on a lovely day. We enjoyed views of someone's vineyards and farmland beyond, fenced in by the region's ubiquitous golden hills. This wasn't Woodenhead's kitchen garden—they're a winery and don't own any vineyards. They buy all their grapes, preferring to spend their energies coaxing magical elixirs from the humble orbs.
We did join this wine club and had a case sent home. Picking out all the wines to include in our shipment made us giddy, like a failed dieter at an all-you-can-eat buffet. We will be getting shipments every spring and fall, which will present the challenge of making sure one of us is home when the wine is delivered. I'm always up for a challenge!
Tasting #3: Sonoma Coast Vineyards in Bodega Bay.
This was the most casual, most restrictive, and most do-it-yourself wine tasting we had. We were not given any choice over the wines (I'm ok with that), then the wine steward rattled off a few memorized descriptions of each selection before leaving us alone to work our way across the board. (Actually, that's not entirely true. Once he found out the husband was an English soccer fan, he monologued for what had to be ten minutes about the Euro Cup while I sat patiently waiting to taste our wines and dive into our order-ahead charcuterie box.) It's not that the wine tasting was a bad experience, it's just that it was very hands-off.
We didn't join this wine club, nor did we get any wine sent home. Rather, we bought three bottles and used them to put our new neoprene wine sleeves to the test.
While not officially on our Dust-Farm-Pail List, a Wine Country vacation was something I'd wanted for a long time. I enjoyed it, and remnants of it will linger on in our wine cellar for months and maybe years to come. But has this "wine forward" vacation opened our eyes to a new kind of travel the way petsitting has? Will we start gearing our journeys toward new-to-us vineries/winyards/grape farms like our neighbors do? Probably not. We might hit up a tasting room here and there as our travels allow, but it won't be the focus of our travels. It doesn't need to be—did I mention that these same wine-savvy neighbors give us a bottle or two of boutique California wine every time we feed their cats? 'Nuff said. How's that for classy?
---